Need Indiana Roofing Contractors Insurance with a Low down Payment?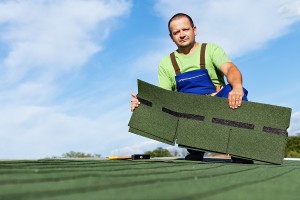 When you're shopping for roofing contractors insurance in Indiana, Michigan, Ohio, Kentucky, Tennessee, Georgia, or Florida call the roofing insurance specialists at 1-800-998-0662.
Pathway Insurance provides Indiana roofing contractors insurance with low rates and down payments.
Click on Indiana Roofing Contractors Insurance to submit your information to us online. 
Why Is Indiana Roofing Contractors Insurance Difficult to Find?
If you have looked around already or perhaps called the insurance agent taking care of your car or homeowners insurance you have probably discovered that most agents or companies do not offer roofing contractors insurance.
Why is that?
It's principally because of claims and retention. The roofing business is a cyclical business.
Roofers are busy during the spring, summer time, and fall but not so much in the winter when it's difficult to tear off or shingle homes.
Insurance underwriting departments do not like gaps or lapses in insurance protection even if they would have no obligation or duty to cover claims that may arise from previous acts.
Claims for roofers can be severe. For instance if a roofing crew does not properly tie down tarps securing a home there working on from water damage, and a storm passes by, the insurance company could be facing a significant payout for water damage.
It's also good idea to keep in mind that some insurance companies have excluded coverage for open roofs for this very reason.
If you buy a Indiana roofing contractors insurance policy make sure you understand whether or not open roofs are covered by your general liability policy. 
What Type of Indiana Roofing Insurance Should You Buy?
In a series of articles we will discuss common types of coverage that you should consider purchasing as a roofer.
In addition we will discuss the most common types of coverage required by companies you may subcontract for.  We will also discuss the difference between a certificate of insurance, and an additional insured.
If you hire subcontractors we will discuss coverage you should absolutely without fail make your subcontractors purchase. 
We Can Help You Find the Best Options for Roofing Insurance in Indiana.
As a leading independent insurance agency serving the needs of the Midwest and Southeast we represent companies that specialize in providing Indiana roofing contractors insurance.
Why not call us today at 1-800-998-0662 when you need a contractor's insurance policy.
Need roofing insurance in any other part of Indiana?  See our list below for areas served:
Carmel Indiana Roofing Contractors Insurance

Roofing Contractors Insurance South Bend Indiana

Bloomington Indiana Roofing Contractors Insurance

Evansville Indiana roofing contractors Insurance

Roofing Contractors Insurance Hammond Indiana

Roofing Contractors Insurance Fort Wayne Indiana