Looking for Great Rates on Roofers Insurance in Indianapolis?
I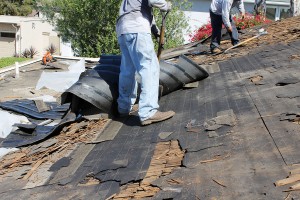 f you are a contractor looking for better rates on roofing insurance in Indianapolis, or any location in Indiana, Michigan, Ohio, or Kentucky you have found the right website!
Call 1-800-998-0662 and speak with the insurance professionals at Pathway Insurance.
We offer great rates and protection on roofers insurance in Indiana, Ohio, Michigan, and Kentucky.
You Should Be Aware There Are Two Types of Roofing General Liability Insurance Policies.
As you're shopping for roofers insurance in Indiana you need to be aware there might be two different types of insurance policies you can purchase:
Claims Made Policies
Occurrence Policies
Claims Made Insurance Policies.
Claims made insurance policies are typically less expensive compared to occurrence policies. A claims made insurance policy only extends protection while the policy is in force and the claim incident must occur during the policy period.
For example you are covered by a claims made policy issued by XYZ insurance company starting on April 1, 1999 until you retire from the roofing business on July 15, 2013.  Because you no longer see the need for continuing your commercial insurance you cancel the policy.
On November 23, 2013 you are served with a lawsuit from an incident in which you damaged property while performing your duties as a roofing contractor.
At the time you did not see the need to submit a claim because your client didn't seem to believe the damage was extensive.  However later your client discovered significant damage and decided to file a lawsuit against you to recoup his damages.
You submit a claim to your insurance company and they promptly deny your claim stating that your policy is no longer in force and therefore covered would not extend for this incident.
A judgment of $27,512 is assessed against you and you are required to pay this judgment amount out-of-pocket.
Occurrence Insurance Policies
Occurrence insurance policies are not restricted based on whether or not the policy is in force when the claim is made.
The occurrence insurance policy extends protection to your business from covered incidents that occur during the policy period regardless of when the claim is filed.
This is how the occurrence policy is superior to the claims made policy: In the cited example above the lawsuit filed against the roofing contractor would not be automatically denied, after proper investigation if the insurance company determines that coverage would apply the judgment of $27,512 will be fully paid by the insurance company minus any deductible the contractor may have had on his policy.
Choose Your Insurance Protection Wisely as You're Shopping for Roofers Insurance in Indianapolis!
The claims made roofing insurance policy is better priced, but it can leave you unprotected for claims or lawsuits filed against you as soon as your roofing insurance policy is canceled.
In some cases optional extended reporting period coverage may be purchased.  Call our office for details.
Contact Pathway Insurance for Roofers Insurance in Indianapolis.
As a leading independent agency we can help you find the protection you need when shopping for insurance for roofers in Indianapolis Indiana.
Call 1-800-998-0662 to speak with one of our licensed agents today.
Contractors insurance also available in the following areas:
Roofers Insurance Fort Wayne Indiana

Roofers Insurance Evansville Indiana

South Bend Indiana Roofers Insurance

Carmel Indiana Roofing Insurance

Fishers Indiana Roofers Insurance

Roofers Insurance Bloomington Indiana

Hammond Indiana Roofers Insurance

Gary Indiana Roofing Contractors Insurance

Muncie Indiana Roofers Insurance