Best Options for Indiana Contractors Insurance Now Available.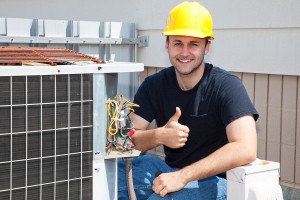 If you are a contractor looking for business insurance you have found the right website.
Pathway Insurance is a leading independent agency offering contractors insurance in Indiana, Michigan, Ohio, Kentucky, Tennessee, Georgia, and Florida directly and in the remaining states through our referral network.
Call 800-998-0662 Monday through Friday 9 AM to 5 PM or use our online quote system available seven days per week when you click on Contractors Insurance Indiana.
We insure every type of contractor including specialized insurance options for Indiana roofing contractors insurance.
We offer every type of insurance including general liability, commercial auto, builders risk, coverage for tools and equipment, Indiana workers compensation insurance, bonds, cyber liability, professional liability, employers liability, EPLI, commercial crime coverage, and health insurance.
General Liability Insurance Contractors Indiana – Don't Go without It!
One of the keys to success in business no matter if you're a sole proprietor or a larger construction firm with many employees is to take time to examine whether or not the necessary Indiana contractors insurance is in place to protect you financially.
Why is a good business insurance policy so important for your construction company?
If you damage your customer's property or another's you will need to pay for such damage out of pocket if you did not purchase liability insurance. If you break your customer's flower vase and need to pay $50 that's not going to put you out of business.
What would happen to you financially if you accidentally caused your customer's home or business to burn down?
Unfortunately all it takes is one uninsured claim like this to either put you out of business, or force you to use up company revenue to pay for the damages.
Claims Example: One business owner decided to not buy business insurance for his company and one of his employees unfortunately caused the death of a third party due to an accident.
The business owner was forced to pay $1 million out of the general receipts of the company which nearly bankrupted him. It certainly would have been far wiser for him to purchase the liability insurance he needed.
This is a step that some in the construction field completely ignore as they start a new business because they do not think anything will happen, don't make the same mistake if you are starting up a new construction firm.
Indiana Liability Insurance for Contractors Is Not the Only Coverage You Might Need.
General liability insurance only protects you for property damage or injuries you may be legally liable to compensate for.
Your general liability insurance policy for instance will not extend automobile liability coverage for vehicles that you or your employees use in work-related activities.
For Example: A roofing contractor, Tony Jones, allows one of his employees to use his Ford F350 to pick up supplies at a local building supply company and he causes a serious accident on his way back involving multiple injuries.
Tony did not purchase commercial auto insurance, so this claim will likely be denied by Tony's personal automobile insurance company.
Worse, despite the fact that Tony's employee caused the accident Tony will likely be paying this claim completely out-of-pocket because Tony is responsible for the actions of his employees.
In contrast a rider may be available on the general liability insurance policy that may cover non-owned vehicles driven by employees who are involved in accidents, on the clock.
There are many different situations a business owner or contractor could find themselves in that could lead to a lack of coverage or a claim denial.
Contact Us for Indiana Contractors Insurance.
We can help you put together a coverage outline to protect your business from claim events.
Call the agents of Pathway Insurance at 1-800-998-0662 to receive a contractor's quote or click on Contractors Insurance Indiana to submit your information to us online.
Types of Contractors We Insure & Location:
Artisan Contractors Insurance Indianapolis

Building Contractors Insurance Indianapolis

Insurance for Landscaping Company Indianapolis

Business Insurance HVAC Indiana

Insurance for Painters Indianapolis

Indiana Roofing Contractors Insurance